Christopher David Burns, B.P.H.E., PT
Owner and principal therapist, Christopher David Burns, B.P.H.E., PT is a graduate of University of Ottawa earning a degree in Physical Health Education.  During his tenure  in Ottawa, he worked as an athletic trainer at University of Ottawa and the Sports Medicine Clinic at Carlton University.  He then pursued  a degree in Physical Therapy from the University of Alberta in Edmonton, Canada.
After graduation, C. David worked as a Physical Therapist in the largest orthopedic and sports medicine practice in Canada. During this time his interest in the field of Manual Therapy developed, and in the subsequent years, he pursued further education and skill development from various well-known international teaching foundations –  the URSA Foundation, the Upledger Foundation and experts in the field of  Osteopathy, Kinesiology and Physical Therapy.
Over the years, he has developed a unique brand of evaluation and advanced skill level which attracts patients who are looking for quality treatment with lasting results where none has been experienced at other facilities.
He has a passion for building stone walls, outdoor activities, and collecting and storing trivia. His special interest is Kettlebell training, studying the work of Anthony Diluglio of "Art of Strength".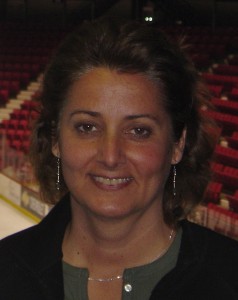 Carrie L. Burns, MBA, PT
Practice Manager and therapist, Carrie L. Burns, MBA, PT is a graduate of Boston University earning a degree in Physical Therapy.  After many years of clinical practice, Carrie pursued her interest in the business end of health care and practice management at the University of Hartford earning a Masters Degree in Business Administration. Although serving as Practice Manager, Carrie continues a clinical practice specializing in movement techniques influencing brain organization and primitive reflex integration.
In addition to pursuing her manual skills with continuing education seminars from the URSA Foundation, Upledger Institute and  other experts in the field of Osteopathy and Physical Therapy; Carrie has studied with experts in reflex integration such as  Masgutova Neurosensorimotor Reflexes Integration™ Method, Rhythmic Movement™ Training, Bal-A-Vis-X, and has been a certified Brain Gym® Instructor/Consultant since 2006.
Her belief is that utilizing techniques to address structural  issues combined with movements that enhance brain reorganization is an effective way of  helping patients reach their potential.
Carrie is an avid hockey fan, both college and professional, enjoys black and white photography, kayaking and various outdoor activities.
Colleen Burns, Digital Media Coordinator
Colleen Burns, a graduate with honors from Clark University, has over five years of experience providing marketing communications services to organizations throughout Central Connecticut. Her skills include writing press releases, blogging, creating content for websites, managing social media accounts, and developing marketing materials.
Colleen enjoys volunteering with the Collinsville Farmers Market; where she provides content and takes photos for their Facebook page.