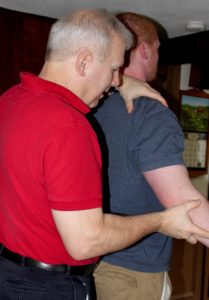 "The human body is a living machine that will run right so long as the anatomy or structural part of it is perfect"
Dr. Andrew Taylor Still, Founder of Osteopathy
*******
Olde Canal Physical Therapy, LLC was founded on the principle that a person's physical structure and its inner workings are interconnected. In our experience, an injury or strain to one body part or system can adversely affect other unrelated body parts or systems. As a result, we take a "total body approach" to evaluating and treating your body.
During your initial evaluation:
We evaluate the issue(s) that brought you to Olde Canal PT
We review and discuss your past history to understand any previous injuries or physical stresses that may contribute to your presenting issue(s).
The information gathered during your initial evaluation is used to develop a personalized treatment plan, including a home exercise program to help support the changes made during your treatment.